Have you been passionate about styling and fashion since your childhood? Have you given your loved ones a makeover? Ready-to-wear seems made for you! For which status to choose? How do I choose the right location? There are a lot of questions going on in your head and you want to do things the right way!
Wanting to create a business is good, having a profitable activity is better!
Preparing properly is essential before entering the ready-to-wear arena! It is a particularly competitive environment.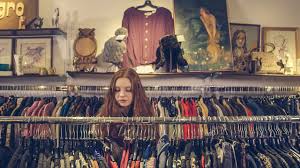 Choose the right product
The first question to ask yourself is: what do I want to sell?
Two possibilities:
Sell your own creations;
Sell products resulting from a franchise.
Whatever your answer, it is then necessary to ask yourself whether you want to offer a full range of products (head-to-toe clothing) or specific products (shoes, clothing etc.).
It all depends on the project, but to get started it might be better to offer a specific product.
If the goal is to create a boutique of womens clothing online with a specific concept, the franchise is not suitable. For example, a specific concept is offering women a 2 in 1 outfit, which can be worn in one way during the day and another to go to a bar in the evening.
On the other hand, if you don't really have a particular creative idea, the franchise will be your ally. Indeed, it offers products, a commercial strategy and the clientele already exists. If the franchise has great advantages for starting a business, there is still a significant initial investment to take into account, especially for the entry fees into the franchise.
Carry out a market study
It is not enough to tell yourself I want to sell men's shirts and find a business location. We do not jump into the unknown overnight, your savings are at stake, don't forget!
Doing market research is a must when you want to open a business.
Determine your target: who is my product for?
In view of the importance of competition in terms of ready-to-wear, identifying the target, the clientele, is one of the key steps to take.
How to do?
My product is made for:
Men or women;
People of a certain age;
People of a certain socio-professional category;
People living in a specific place of residence;
People with high, medium or low purchasing power.
Choose your location, your room
You have spotted a room in such a place; it seems perfect for your project. No rush, several criteria must be taken into account before signing a commercial lease contract with the owner:
Is this street passing through? Are there people who are likely to spot the store?
Where is it geographically located? Right in the city center or in the outskirts?
Is there direct, indirect competition around?
Who are the customers of the other traders present? Is the intended target the same?
Isn't the rent of the room too high?
Promote your product
Use suitable furniture that highlights your product. It may seem trivial, but an attractive store makes consumers want to buy. It can also affect the number of visitors to your business; a favorite shop is a place we talk about with friends.
Mistrust of the stock
In the fashion industry, stores generally have a lot of products in stock. It is not always ideal to operate this way! Too many products in stock, money is sleeping!
It is therefore necessary to think about a strategy: how to manage well? At first, it will be a bit complicated. On the other hand, looking back, you will have everything you need in your possession to adopt the best behavior and become a good manager.
Now is the time to take action and create the structure of your dreams. For this, we must go through a final stage: defining the legal status. Sole proprietorship, company how to avoid making mistakes? Take the time to answer the various questions.
For more details, please visit: shurooq.pk