It is illegal for a landlord to rent out their property without a gas safety certificate.
The gas safety certificate from a landlord is a legal requirement and a crucial piece of documentation showing that your gas appliances have been checked by a  gas safety engineer in the last twelve months.Gas Safety Check is an essential part of your legal obligations to ensure that you offer your tenants a safe environment to live in.
This is what it means, why you need one and how you can find a qualified engineer.
About the gas safety certificate
As a landlord you have numerous legal obligations towards your tenant, but providing a gas safety certificate is perhaps the most important. It is your documented proof that flue channels, appliances and all relevant fittings have been checked by a gas safety qualified technician for the past 12 months.
It is also commonly known as the CORGI Proforma or CP12 and dates from the days that CORGI was responsible for the safety of all gas appliances in a home. Since 2009, the responsibility lies with the Gas Safety Register, which contains the official list of gas engineers who are legally allowed to work on gas appliances in the UK. These are the only people who are qualified to perform their checks and you can find a list of qualified engineers in your area on their website.
As a landlord, it is wise to conclude an annual gas contract, because this ensures that your gas appliances are in top condition and probably last longer. The renewal of the annual gas safety check can easily be completed as part of this annual service.
Having a service contract also gives your tenants peace of mind, because it shows that you take the responsibilities of your landlords seriously and can quickly repair boiler and other equipment for gas equipment in the event of a problem.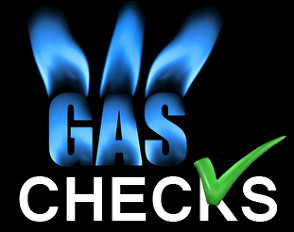 This also gives your tenants a separate point of contact with the company with which you conclude the service contract should a gas event occur.
How long does a gas safety certificate last?
Each CP12 certificate lasts 12 months and must be given to your tenants within 28 days after the previous certificate has expired. You must also specify one for new tenants before they move or within 28 days after they move.
How long must the lessor keep the gas safety certificate after it has expired?
You must hold all your old for at least two years so that you can prove a history of compliance if necessary.
 What if the lessor does not have a gas safety certificate?
If landlords do not meet their gas safety obligations, they can be fined and you as a tenant can receive further protection if they try to evict you.
What if the tenants own their own gas appliances?
If renters bring their own equipment, they are their responsibility. Landlords are only required to provide the chimneys and fittings. Yet it is probably worth checking them out in the spirit that it is better than cure.
What should an inspection include?
Every annual gas safety inspection checks all equipment or devices that use gas. This includes gas supply, gas boiler and any gas fires
The inspection must also include the following:
Check devices for leaks and safety regulations
Ensure adequate ventilation
Check the burner and gas pressure with the manufacturer's data plates
Check the smoke flow to ensure removal of flammable products
Standing and working gas pressure monitor
Safety devices must be checked to ensure that they work safely and you must also check for misuse of gas devices or items
How much does the gas safety certificate of a landlord cost?
The gas safety regulator does not supervise the price of a gas safety inspection. As a result, the costs can vary considerably depending on who you go with. It is therefore a good idea to shop around. Do not go with the first name that appears in your search – try to create a shortlist of about three.
It is also worth making sure that you go with the best people possible. Gas Safety Engineers are registered professionals, so chances are that you will work with a reputable person, but some will be better than others. You can make oral recommendations or try to view reviews.
Carbon monoxide alarms
You are also legally obliged to place a carbon monoxide detector in every room that is used for accommodations that use solid fuel. So if there is a fireplace or a wood stove, it is important to have one in the same room.
Click Here For Info: EICR and Gas Safety Check